Aside from hunting down their body weight in chocolate, kids can get involved with loads of Easter events taking place in Somerset this April. From Easter crafting to spring cleaning the old fashioned way, steam train rides to toasting hot cross buns over the firepit, you'll find all kinds of springtime fun across the county to help you plan your Easter holiday entertainment.
*This post will be updated with more 2022 Easter events as they are announced. If you know of an event I can add please get in touch.
Easter egg trails
Easter at Farm and Field Cafe, Frogmary Farm (16-17 April)
Head to the lovely Frogmary Farm between 10am and 3pm, for a fun-packed weekend of Easter treats, games and an egg hunt. 250 tickets per day (£5 per ticket) will be issued on a first-come, first-serve basis and the takeaway hut will be open for children's picnic boxes and yummy food. There'll also be a raffle, with all proceeds going to Great Ormond Street Hospital.
Easter at Hestercombe (2-24 April)
Whip up your own 3D fluffy bunny marshmallow lollipop, create Easter-themed art, meet furry friends (donkeys, ponies, sheep, goats) from a mobile petting zoo and get involved with some magical spring-themed science at Hestercombe this Easter.
There'll also be two Easter trails – Bertie Bird's Easter Trail to find the best nest and Bessie's Spectacular Egg Hunt. Intrepid visitors must follow the clues around the gardens to find the golden egg and claim a chocolate prize.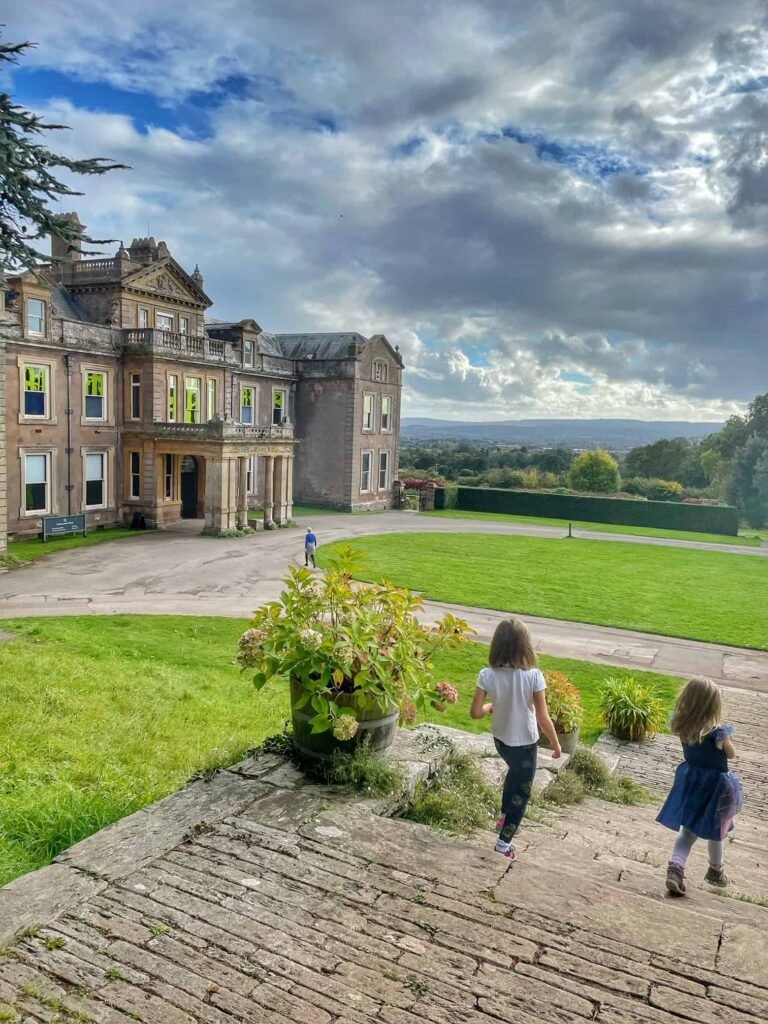 Hunt down 12 willow eggs at the Willow and Wetlands Visitor Centre, Stoke St Gregory to find a prize!
Peasy Farm Easter egg trail
Set off on an Easter Egg Trail around Bawdrip and collect an Easter egg – £1 per child.
Giant Easter Egg Hunt, Penny Brohn Gardens, Pill (13 April)
Head to the beautiful grounds of Penny Brohn UK for a fun, socially distanced, outdoor Easter Egg Hunt (£8 per child, 10am-12pm or 12-2pm). Seek out the eggs in 6 acres of gardens, meadow and woods to win a chocolate prize. Bring a picnic to enjoy in the gardens! Time slot booking in advance essential.
Easter events at Museum of Somerset, Taunton
The Museum of Somerset is buzzing with spring-themed Easter events. Head off on an Easter egg trail around the museum (£1) to win a prize, make an eco-friendly pot and plant a sunflower (9, 10, 18 April), create an Easter card (12 April), Easter decorations (23 April), a mosaic (19, 22 April), stained glass window (15 April), or bunny ears (16, 17 April), decorate an egg cup (13 April), learn about the lifecycle of bees (14 April), take part in flower crafts, a trail (20 April) or a day of eggy activities (21 April).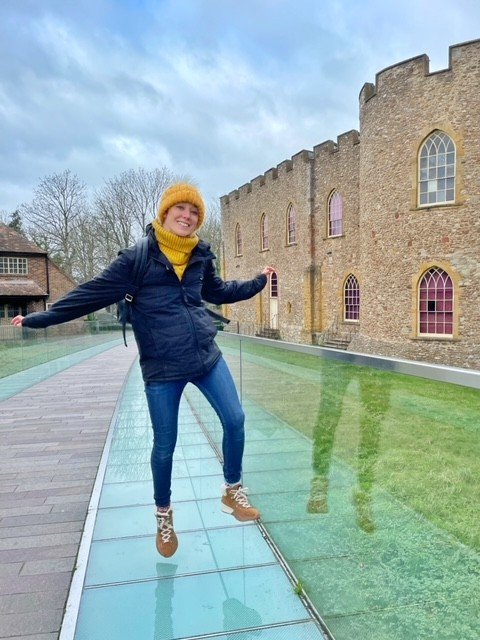 Easter at The Station, Dorset and Somerset Railway (17-18 April)
Enjoy a day at The Station, ride a locomotive (or Queen Mary Brake Van as part of a freight train on Easter Monday), take part in an Easter egg hunt and chomp on hot cross buns and Easter biscuits. Check website for timings and tickets.
Yeovil Railway Centre, Yeovil Junction (17-18, 23-24 April)
Choo choo fans should head over to Yeovil Railway Centre for Easter Steam Train Days. 'Pectin' or 'Lord Fisher' will be chugging passengers along 1/3rd mile of the ex-Great Western Railway Clifton Maybank branch.
Easter Egg hunts are planned for 17 and 18 April, and the main bunny him/herself will be dropping in for a visit too! There's also a model railway, miniature railway and exhibits for a train-themed day out.
Easter Steam Up at Westonzoyland Pumping Station Museum (18 April)
Marvel at over 30 stationary steam engines and pumps on display at Westonzoyland Pumping Station. Then test your eggtastic knowledge in a quiz for the chance to win an Easter prize for the kids.
Easter events at Bishops Palace, Wells (8-24 April)
Follow in the footsteps of Bishop Jocelin, who built Bishops Palace over 800 years ago and slayed the legendary Dinder Worm. You too can hunt for dragons from around the world – complete the trail to win a prize!
But the springtime fun doesn't stop there! Get involved with Wildflower Seedbomb Crafting (12 & 19 April), be wowed by Easter Storytelling – A Spring in the Tail (14 & 21 April, 11am & 1.30pm) and Dragon storytelling (23rd April), go egg-hunting on the Easter Weekend Trail (15 – 18 April), watch amazing birds on a Falconry Day (18 April), and hear beautiful Folk singing (23rd April) .
All Easter events are included in the general admission price. All full price tickets include 12 months re-entry to the Bishop's Palace and Gardens.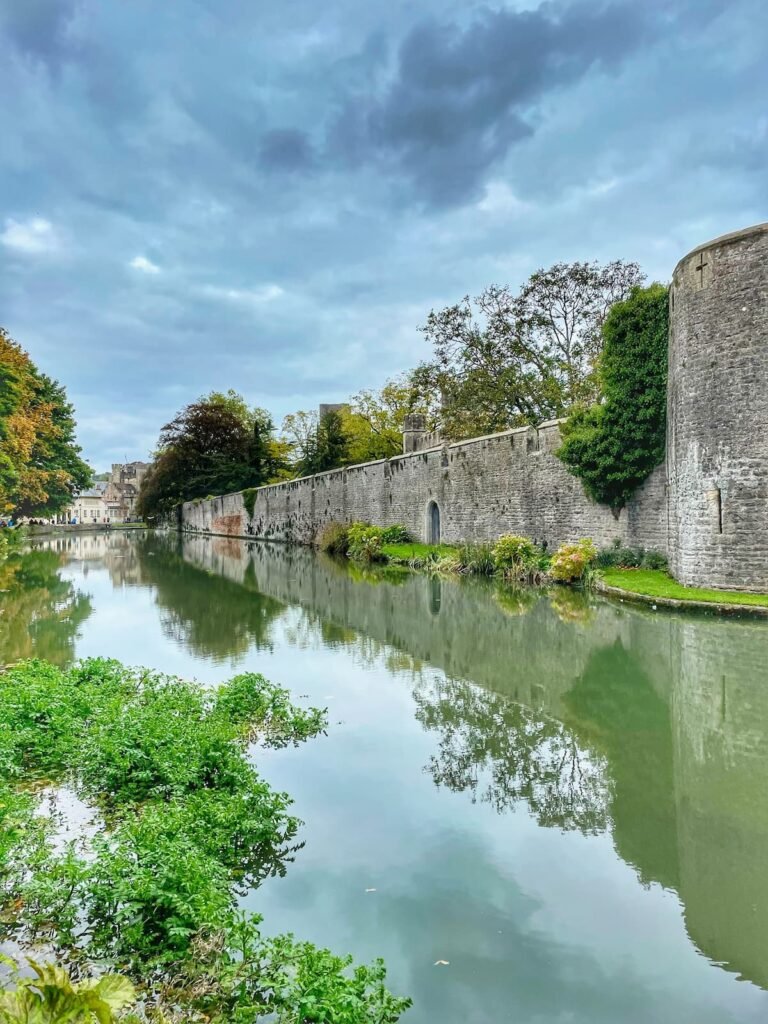 Easter on the Farm, Somerset Rural Life Museum, Glastonbury (9-24 April)
Somerset Rural Life Museum has come up with a stonking selection of egg-citing Easter events – watch Easter biscuits and simnel cake being made in the Farmhouse Kitchen (9 April), have a go at Easter bonnet making (12 April), get creative with Chick crafts (13 April), decorating your best egg cup (14 April), toast hot cross buns on the firepit (15 April), make your very own suncatcher (16 April), seek out eggs (17 & 18 April), discover how people kept they houses clean in the past and have a go at carpet beating (20 & 22 April), visit on Hen Day – whatever that is! (21 April), make an eco friendly pot and plant a seed (23 & 24 April).
​​Easter half term activities are included in Museum Unlimited which means you pay once and can go back as many times as you like.
Hoppy Easter at Marston Park (17 April)
Take your little chicks along to Marston Park for a day of Easter fun (10.30am – 3pm) in beautiful woodland and beside the lake.
Wear your best Easter Bonnet for a chance to win a prize from the Easter Bunny at 1.30pm, go egg-sploring for Easter eggs, decorate your Sing-a-ling Easter instrument (11.15-11.45), take part in wreath-making and pottery painting, decorate an Easter tree and get involved with fun and games with Sharky & George in the Hideout!
Times and details to follow soon, but so far we know it's 2pm with light refreshments available.
National Trust Easter egg hunts (9-24 April)
Pick up an adventure pack (£3 per child) for nature-inspired Easter trails at Barrington Court (13-24 April) Lytes Cary Manor (9-24 April), Montacute House (9-24 April), Prior Park Gardens (15-18 April), Fyne Court (9-24 April) and Tyntesfield (9-24 April). Navigate your way around the picture-perfect estates to complete ten 10 activities that are hiding along the way, in return for an Easter treat!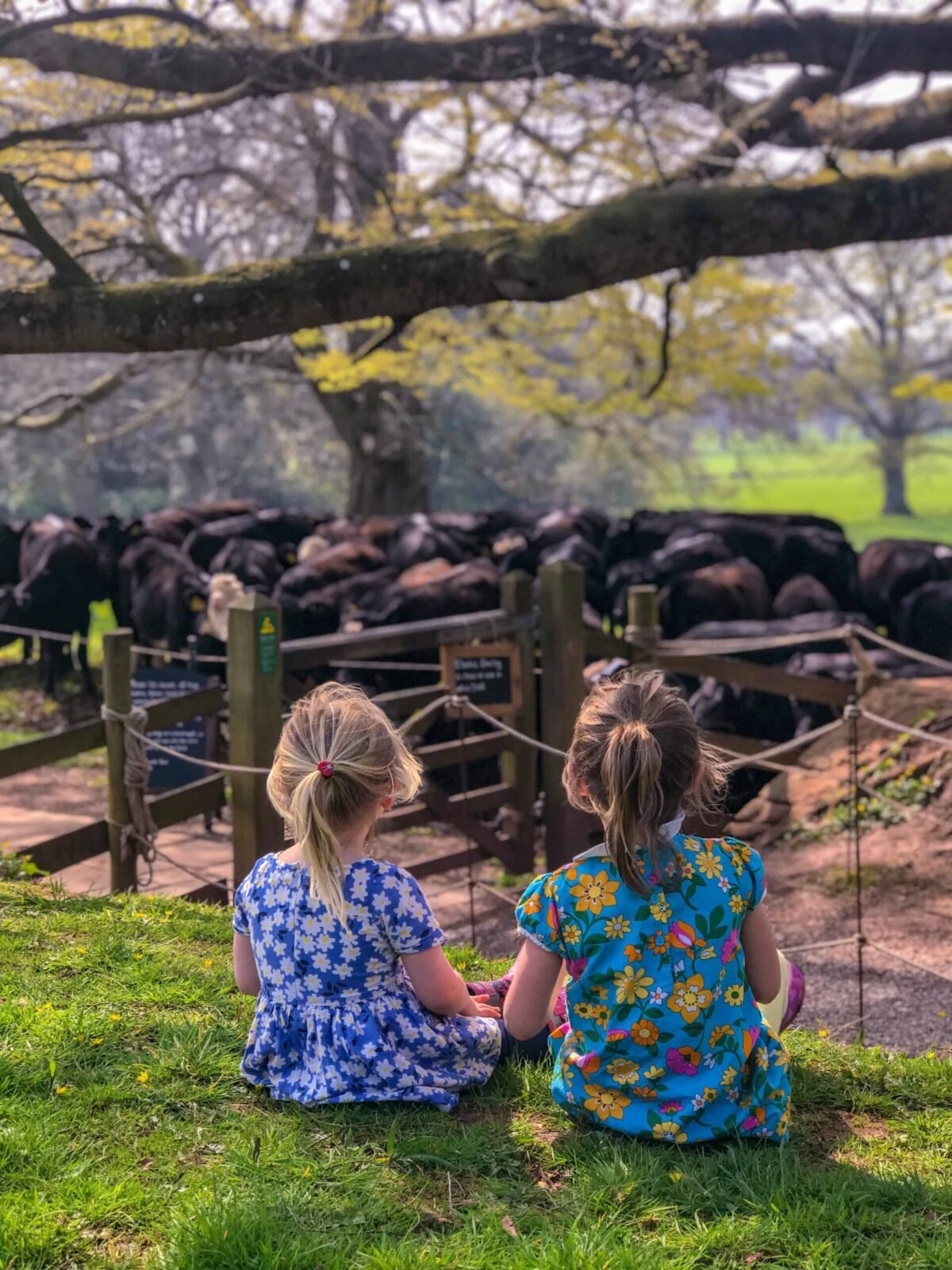 Animal attractions
Pop on your detective hat, seek out the hidden eggs to crack the code and you might just win yourself a special treat!
On your way round, you'll able to get your fill of cuteness with leaping lambs in the Farm Barn. Don't miss the daily Rare Farm Breeds talk at 2pm to find out about the farm animals and how the Zoo are helping to protect the future of each of these rare native breeds.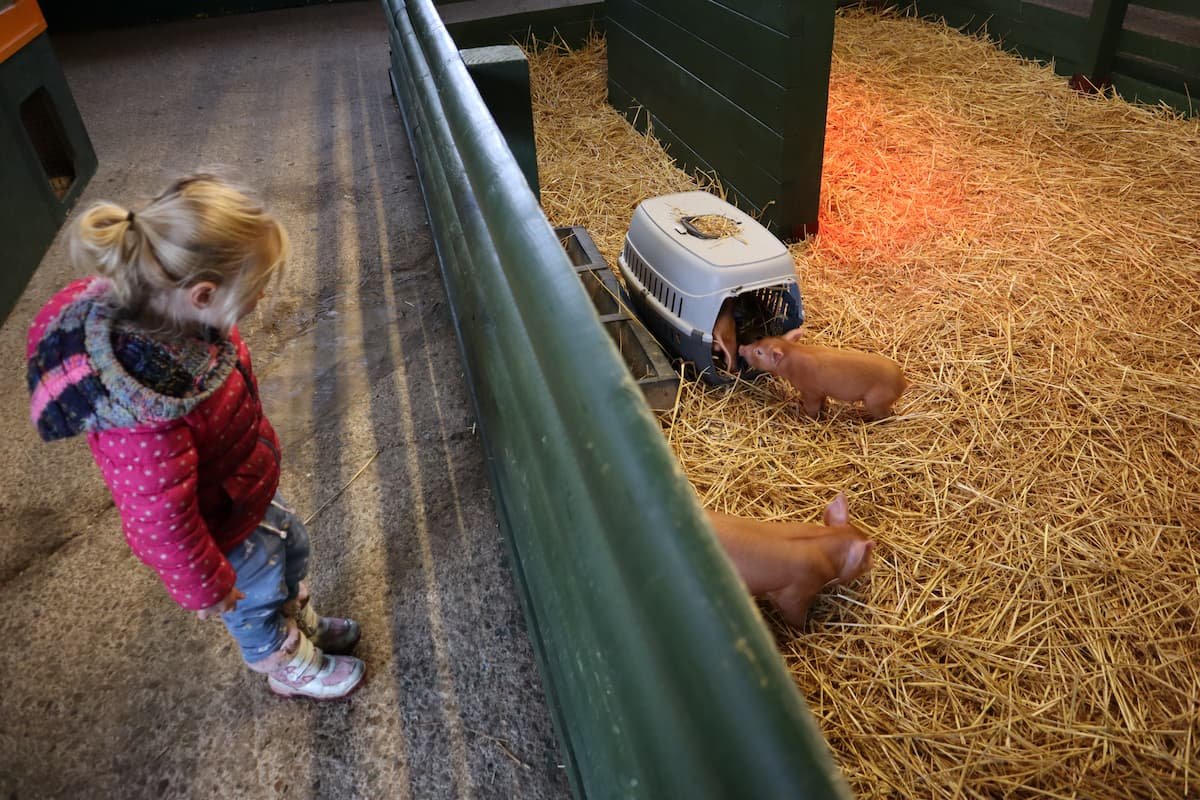 Upper Row Farm, Easter visits (11-18 April)
Bottle-feeding lambs, brushing a pony, going on an egg hunt… these are some of the hands-on farm experiences families can get involved with during an Easter visit to Upper Row Farm, near Frome.
Let kids fling themselves off straw bales into a straw pool (which sounds like the most fun things I've heard in a long while!), tear around the Playbarn, meet baby animals and take part in the Easter Trail (which raises money for Children's Hospice South West) to win an Easter egg! Afterwards, tuck into an Easter-themed Gert Posh Tea or Lamb Roast Dinner.
Take the small animal lovers in your life along to Highbridfe for Secret World Wildlife Rescue's 4-day Easter animal bonanza. Alongside talks by Chris Sperring MBE from the Hawk and Owl Trust (15 April) and Spring/Autumn Watch presenter Martin Hughes-Games (18 April), you can enter your prized pooch into a dog show (16 April, £2 per category) and head off on a Golden Egg hunt (17 April, finder wins £20!)
Back to nature
Easter events, Yeovil Country Park (12 April)
Collect a Spring trail sheet from Ninesprings cafe between 11am and 2pm on 12 April and discover the wonders of springtime around Yeovil Country Park, motivated by a chocolate egg at the end! For fairy fanatics, there's a chance to paint two fairy doors for free (20 April, 10am-12pm).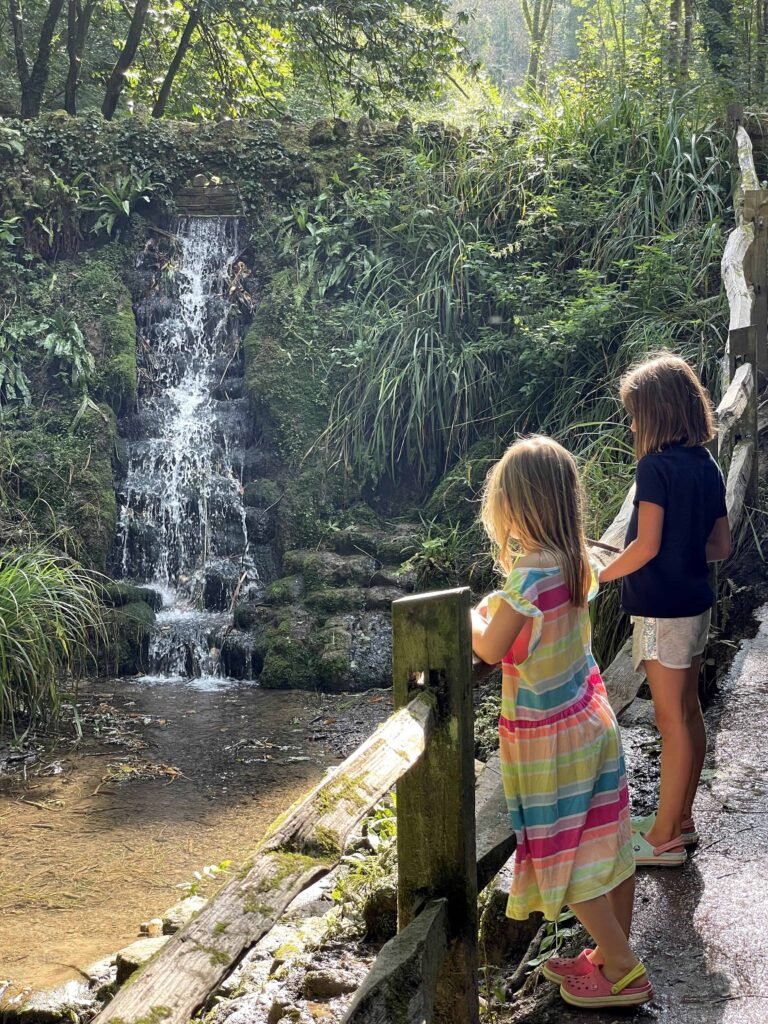 Afternoon ROAM Family Fun, Cake and Easter Trail (15 April)
Join outdoor learning facility ROAM for an afternoon of Easter fun in the woodland. As well as access to their log trail, slackline, rope swings, climbing tree and mud kitchens, there will be an Easter trail and a prize if you complete it, a crafting activity, tasty cakes and tea/coffee/hot chocolate or cold drinks.
From 15 April, this magnificent estate and its 30 acres of award-winning gardens are awash with flamboyant, vivid, tulips and their cheery petals. Forde Abbey's gardeners planted some 45,000 tulips last autumn, so you can fully expect an explosion of colour this spring. Don't miss the 'Tulip Swirl' or centenary fountain blasting water into the air and certain times during the day.
Discover more gorgeous Somerset gardens this Spring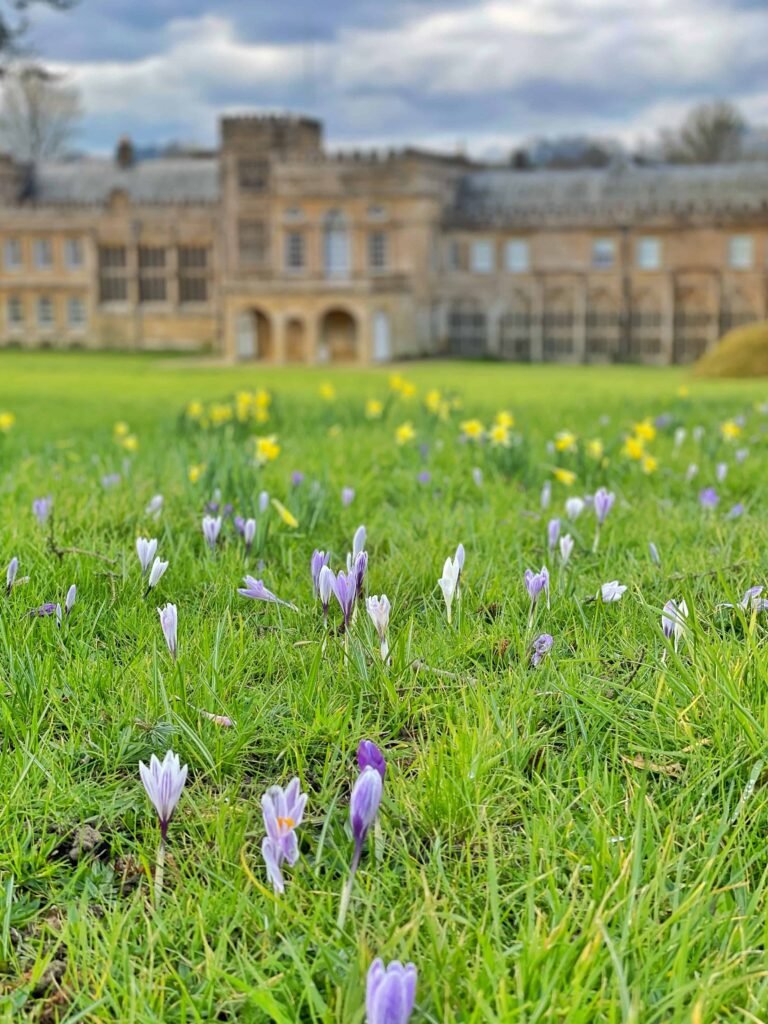 See how many different eggs you can spot while learning about wildlife during Springtime. Trail packs (£2.50 with a small prize included) and activities are aimed at children aged 3-11 years and can be purchased from the Info Point.
Active Easter!
Easter activity programme, Wimbleball Lake, Exmoor (11-24 April)
If you're raring to go after all those chocolate eggs, Wimbleball Lake's jam-packed watersports activity programme will be right up your street. Book one of their 'have-a-go' sessions to get a flavour for Stand Up Paddleboarding, sailing, kayaking, archery or high ropes for the first time.
Hire a variety of watersports equipment including kayaks, canoes, stand up paddleboards and sail boats or launch your own kit on the lake from £8.50.
Easter at Mendip Activity Centre, Winscombe (9-24 April)
Take part in Mendip Activity Centre's Easter-themed orienteering adventure around the woodland, finished off with hot chocolate and Easter eggs in the Alpine Lounge. Win your score in mini eggs on the air rifles, pop an Easter balloon with a bow and arrow to win an Easter egg, seek out ultra violet dragon eggs in an underground cave and find hidden yeti eggs hidden in trees above ground!
Easter indoor activities
Easter at Cubs Soft Play (15-16 April)
Meet the Easter bunny and receive a treat from their furry paws at the Cubs Soft Play Easter party. There will be 6 2-hour sessions each day to book onto, including an Easter wall and Easter activity (£10 per child).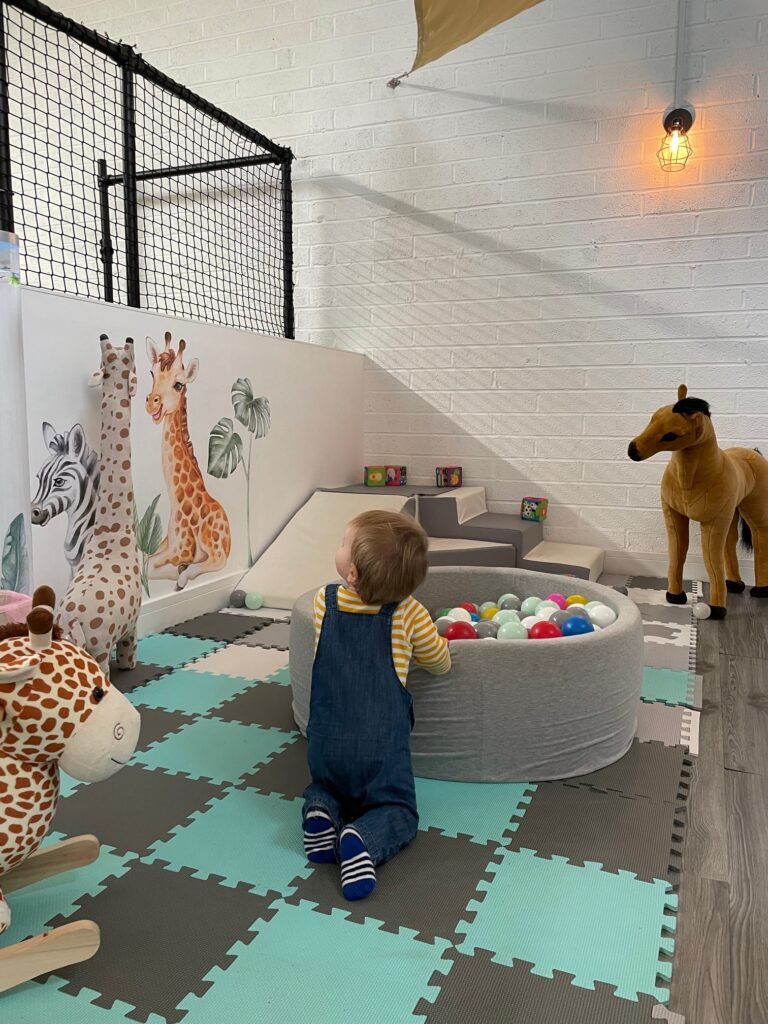 Childrens' Easter Party, The George Hotel, Castle Cary (16 April)
This quaint 15th-century inn in the market town of Castle Cary is hosting a Childrens' Easter party! Booze for the adults, burning off chocolate highs for the kids – sounds good to me?!Call 01963 350761 for tickets (£3 per child), or ask behind the bar. The party starts at 3pm.
Easter activities, St Peter & St Paul's Church, South Petherton (15 April)
Drop into the church in South Petherton on Good Friday anytime between 3-5pm for kids to take part in some Easter activities. There'll also be child-friendly activities in St Micheal's Church Seavington between 12-2pm on Easter Eve (16 April).
Foodie fun
Cunningly combining all the joys of Easter, Roth Bar & Grill will be serving food from their fires and Pimm's from the bar from noon on 16 April. An abundance of local suppliers will be on site, including local bakers, artisan chocolatiers, ice cream makers, local soap makers, ceramicists with handmade homewares, raw honey makers, an award-winning cheese producer, seasonal fruit and vegetable growers, plus face painting for the kids.
Pick up handmade indulgent treats from Durslade Farm Shop, including easter eggs made with Durslade Farm honey ,as well as spring blooms to spruce up the garden.
Dunster Easter Craft Market, Tithe Barn, Dunster (16 April)
Savour the flavour of locally-sourced food and drink in the heart of medieval Dunster. Choose from a unique range of gifts, crafts, chocolates, sweets and tasty treats at this seasonal craft market.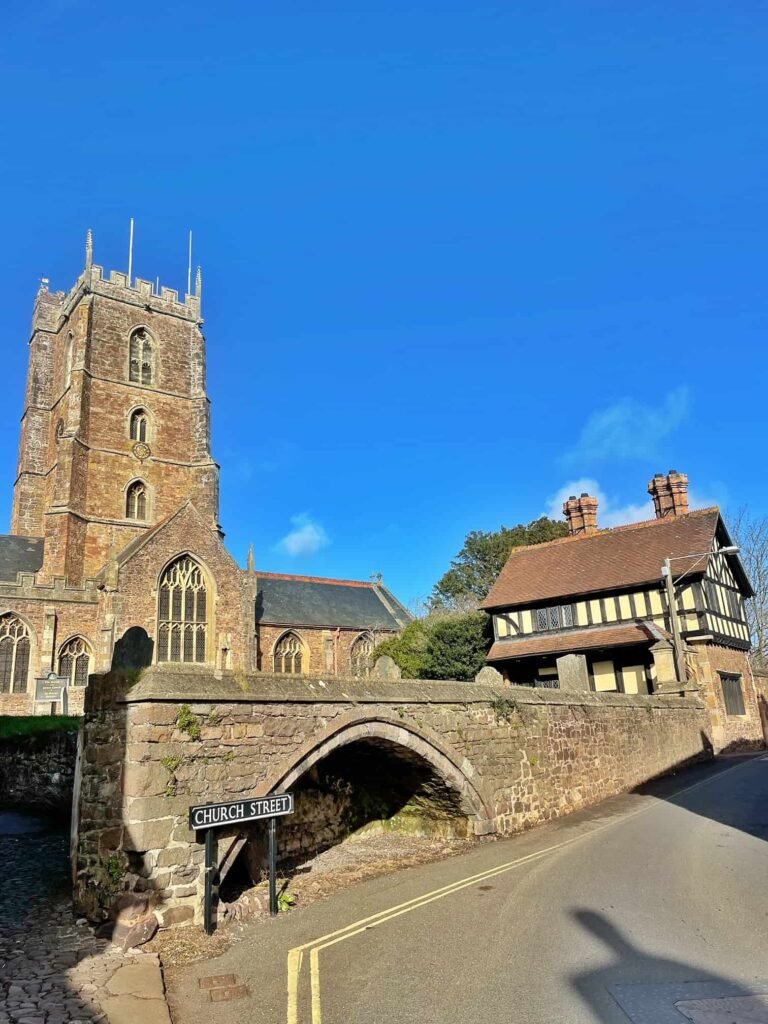 Easter theatre
Easter events at The Brewhouse, Taunton
Aidy the Awesome is a stunning aerial theatre show (19-20 April). Watch the performers fly, zoom and spin through the air!
It's OK (19 April) is an intimate dance piece performed in a perspex cube, especially for children aged 0-5 years.
Ernie's Journey (20-21 April) – this original live concert-harp score takes the tale from the dreamy realms of distant shores to the most raucous sea shanties! Particularly enchanting for 4-11 year olds but the show claims the high-skill circus will amaze even the most cynical teenagers! Join the cast for a free circus skills workshop and learn how to throw, catch, balance, juggle, spin and roll a whole host of traditional circus props: diabolo, flower sticks, poi and plate spinning.
Puss in Boots (22 April )The classic story, told with a host of puppets, a working windmill and an avalanche of fruit and nuts.
7-11 year olds can take part in a day of dance workshops covering contemporary, street dance, contact Improvisation, creative devising, flamenco and dance conditioning (April 23). 12-17 year olds can also take part in a Dance Day, but with physical theatre included.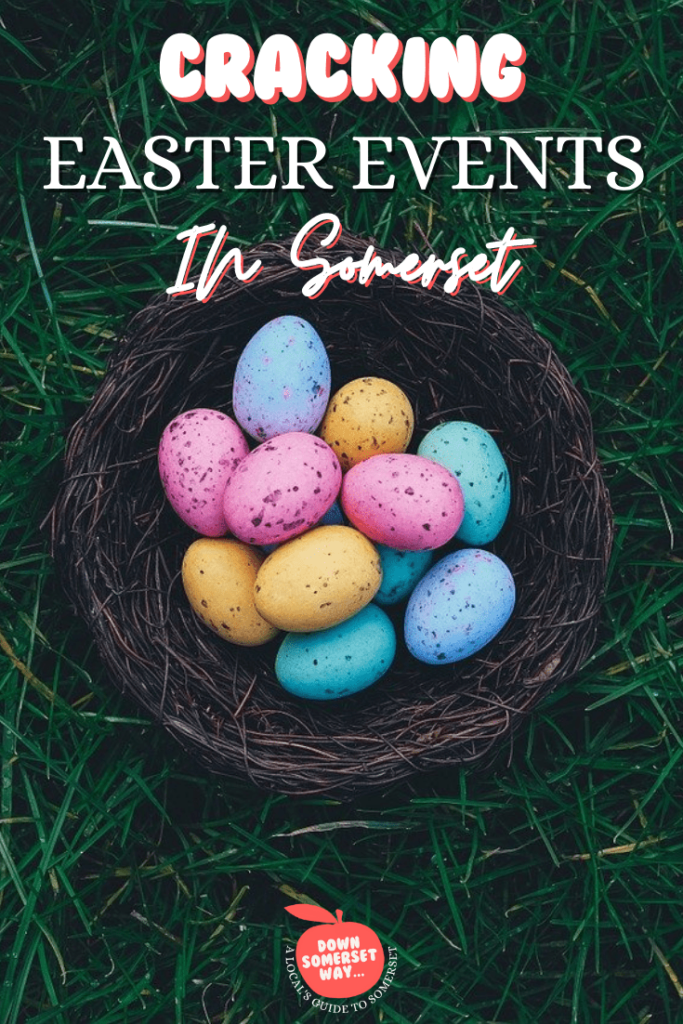 School holidays
What's on