When we moved from Bristol to South Somerset last year, one of my initial concerns was 'would there be enough for us to do'? Coming from a city that was brimming with child-friendly entertainment – theatres, festivals, events, iconic attractions, play cafes – we were accustomed to having endless, easy family activities on our doorstep. It sounds silly now as I've been blown away by how much is going on in South Somerset – we've never been busier and my bucket list of places I want to explore is endless! So, whether you're local to the area and in need of inspiration, or visiting the county, you'll find heaps of things to do in South Somerset with kids.
Things to do in South Somerset with kids
A single tree sits atop Burrow Hill, surveying a vast green plateau below – recognisable from many photos, and said to have been the inspiration for the home of Fantastic Mr Fox in the George Clooney movie adaptation. It feels like you should have to work harder for the incredible 360 degree views you're rewarded with from the top, but Burrow Hill is an easy climb and totally doable for young kids. From the hump's peak, it's a spectacular site to behold, with miles of Somersetshire unfolding in every direction.
Down below, Burrow Hill Cider Farm (owned by the Temperleys and their famous Somerset Cider Bus) uses age-old traditional methods of production to create dangerously delicious cider. Coordinate your visit with one of their summer pop-ups to quaff it alongside scrumptious food in the orchard, surrounded by cows, tractors, plenty of pooches and picnicking families. About as Somerset as you can get.
Pip's Carriage is one of my favourite places to eat in South Somerset – it's so blooming good, especially if you're dining out with young kids. The quirky cafe is made up of a cosy 1850s railway carriage with themed compartments and a double decker bus restaurant, both of which make a fun venue with littles ones. However, we all know the most relaxing way to eat with energetic little ones is outside, while they peg it around in full parental view.
Pip's, with its own grassy scooped out bowl hill, double decker play buses, mud kitchen, sand pit is perfect for this. Opt for a table (or tree stump) outside and graze your way through a selection of small plates, other-worldly cakes and pastries.
Farm and Field Cafe is based on a working farm, surrounded by rolling green fields and their very own lake-filled, wild flower meadow-ed grounds. You'll definitely need a reservation if you want to sit down and eat here, but if you're visiting with kids, grab a milkshake (or one of their thrilling seasonal drinks – think Easter egg milkshakes and marshmallow snowman hot chocolates) and run the sugar off across the road in their beautiful garden.
If you're ever stuck for rainy day ideas, have Chard Leisure Centre up your sleeve. Start your kids off in the soft play to race around like tiny maniacs while you neck coffee, then once that's over, book into a swimming session to really wear them out. It's brilliant, wholesome fun and then you'll have the afternoon free to chill out with a movie at home.
Based on a little trading estate in Ilminster, this pint-sized soft play is perfect for younger kids (the age cut off is 8 years old). The baby area is small but nice to look at and the soft play sits right next to the cafe, so you can keep a beady eye while your offspring tear around.
Rescued by the National Trust in 1931, this beast of a mansion house and its spectacular grounds make a lovely family day out in South Somerset. Inside the house you'll find towering tapestries, antique furniture and the spectacular Long Gallery, with its stupendous views.
Outside, the gardens feature fairytale turreted outbuildings, a carp pond with fountain, ice house and wibbly wobbly hedges! Visitors can stroll around the grounds or trek further afield to St Michael's Hill and the surrounding countryside.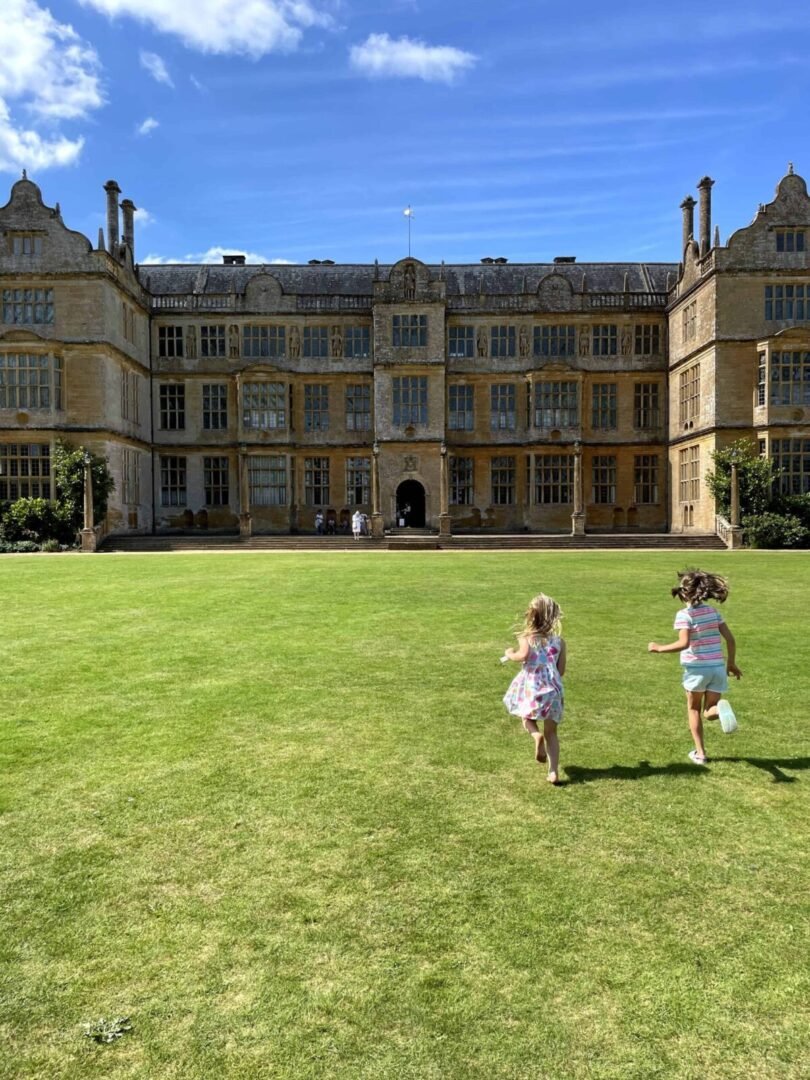 You won't be disappointed by the flora and foliage whatever time of year you visit Barrington Court, but spring and summer see the gardens transform into a riot of vivid blooms.
Surrounding the handsome house, you'll also find a pond, a walled kitchen garden, tennis courts and orchards and it's possible for kids to ride scooters and bikes around the grounds.
Ham Hill is an Iron Age hill fort, situated on a crop of hamstone – the source of South Somerset's gorgeous honey-coloured buildings. Centuries of quarrying (still going on today) have created Hobbit-ish dips, hills and ditches which kids love to run up and down on. Within the 390 acres of this country park, you'll also find a woodland play zone to keep youngsters entertained, a Roman Treasure Trail to take on and a druid-esque stone circle (which feels ancient, but was actually erected by one of the quarry companies)
Aside from the historical significance of this beautiful site, Ham Hill's pièce de résistance is its breathtaking panoramic views over Somerset and beyond, best enjoyed on one of the many walking routes.
9. Get back to Nature with ROAM outdoors
Enter the wonderful woodland of Dillington Estate, Ilminster for some outdoor learning. Sessions for toddlers and older children run during term time and school holidays with planned forest school activities alongside their log trail, slackline, rope swings, climbing tree and mud kitchens.
Got an animal-lover in your brood? Delight them with a pony-filled day at Eastfields of Bowers Hill in Somerton. Friendly Head Instructor Di leads courses introducing kids to the delights of horse riding and caring for ponies. She also hosts Toddler Trails/outdoor playgroups for very young riders (with coffee and cake for grownups!) and childrens' parties which involve painting a pony (yes, really!)
11. Potter around waterfalls at Ninesprings, Yeovil Country Park
While Yeovil town centre isn't the most aesthetically-pleasing place, Ninesprings Country Park, located on the outskirts, is a surprisingly green and scenic place to stroll.
It's particularly great for families as there are so many things to keep little legs motivated. Discover wildflower meadows, waterfalls, stepping stones, hidden grottoes, pretty arches and fairy-esque bridges hidden amongst semi-ancient woodland. Let kids run wild in the playground or bring your child's preferred mode of transport (scooter, bike, rollers skates etc) to make the most of the flat paths.
Climb to the top of the hill for great views across Yeovil and the South Somerset area.
12. Take part in family-friendly activities at Hestercombe Gardens
Situated just outside Taunton, Hestercombe's magnificent grounds encompass three centuries of gardening history. From landscaped Georgian gardens which feature a waterfall, classical buildings, wooded valley walks and lake, to a Victorian shrubbery and Edwardian Arts and Crafts-influenced formal gardens.
The 40-acre estate gazes over beautiful Somerset countryside and there's a fantastic cafe, restaurant and contemporary art gallery to boot. Look out for seasonal events such as half term Halloween trails, Christmas lights and more.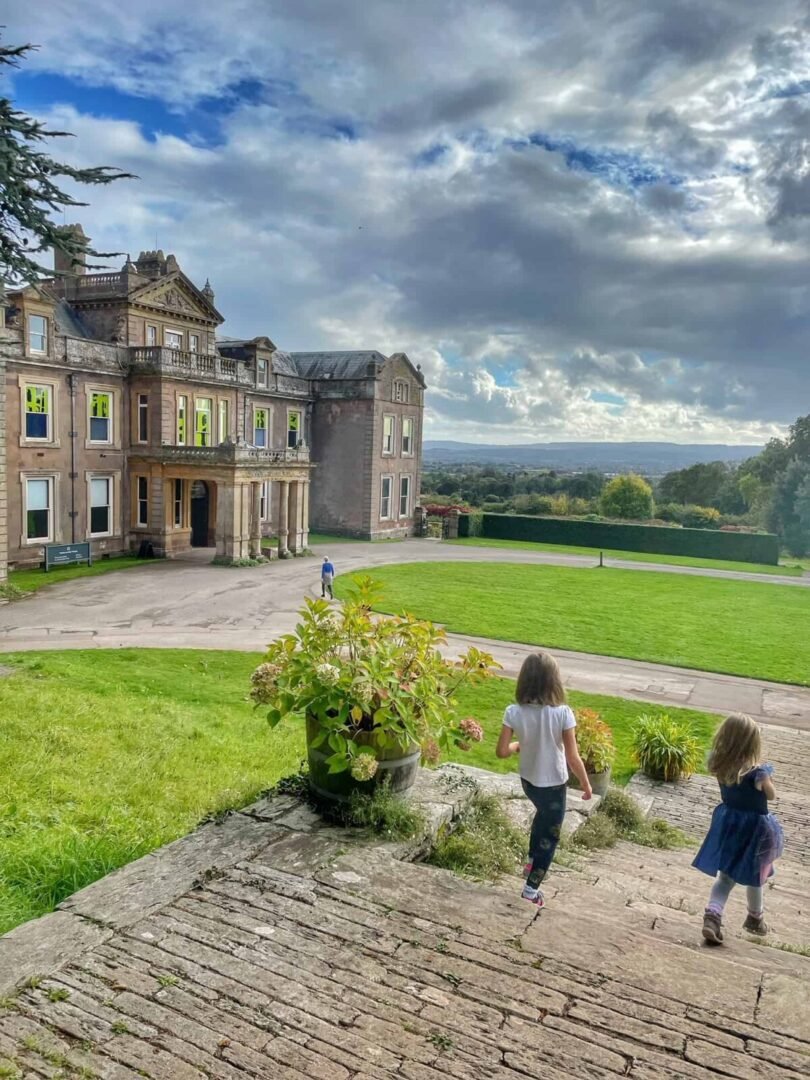 For a spot of culture, head to the atmospheric 12th century Taunton Castle. This museum tells the county's fascinating story from prehistoric times to the present day. Seek out the Plesiosaur, be wowed by the largest collection of Roman coins ever discovered in Britain and visit fascinating exhibitions.
Locals should book ahead for popular monthly 'Toddler Explorer' sessions and special events held during half term. There's also the Somerset Military Museum next door.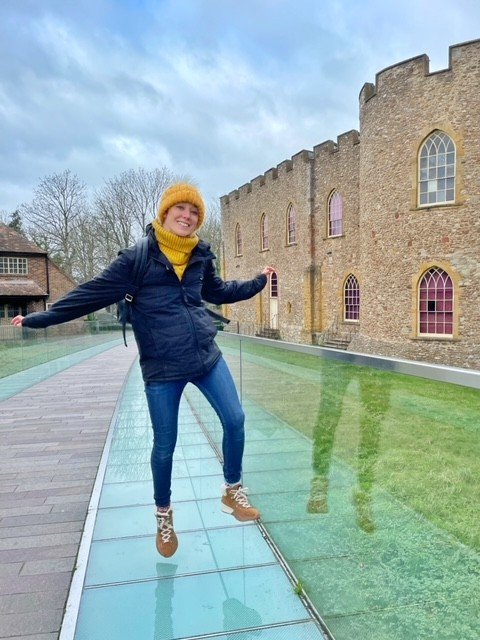 14. Gobble a themed afternoon tea at Haselbury Mill
Haselbury Mill is a funny little venue comprising a 21 room hotel, hotel bar, restaurant, medieval tithe barn and country pub. If you're looking for a fun little treat during school holidays, they are fans of throwing a themed afternoon tea – Spookynoon, Mothernoon, Easternoon and Mad Miller's Tea Party are some of the names of their family feasts. Keep an eye on their Facebook page for upcoming events.
The 2 acres of garden at this 15th century manor house in East Lambrook pack plenty of flower power into their little corner of the Earth. Dreamt up by renowned 20th-century plantswoman Margery Fish, the gardens are considered to be the founding example of quintessential English Cottage gardening.
May, June and Autumn make for eye-popping times to visit but February is the real show-stealer here, with a month-long festival devoted to snowdrops. There are also Geranium and hellebore collections of note, a specialist plant nursery, tea shop and art gallery.
16. Climb a tree in the grounds of Dillington Estate
Dillington Estate is a family-owned working farm and estate, covering around 3,000 acres with a grand 16th century manor house at its heart. Explore rolling green fields filled with bleating sheep, climb an ancient tree, walk all the way to Ilminster, stroll through avenues of trees with a coffee from onsite cafe, The Green House and discover historic delights in this beautiful country pile.
17. Play on the forest trail at Lytes Cary, South Somerset
National Trust-owned Lytes Cary is an impressive manor house surrounded by enchanting 'arts and crafts' style gardens, a formal orchard, acres of fields and some lovely woodland.
When visiting with kids, head straight for the forest trail, where they can log-hop, swing from the branches and seesaw on logs. Afterwards, picnic upon the lawns and marvel at the beautiful floral borders and neatly-clipped topiary.
Munching on wood-fired pizza and sipping cider surrounded by the apples from whence they came, does a delightful Saturday afternoon make. Fact.
During the summer months (from the end of May), Ethic Street Pizza rock up at characterful, older world Perry's Cider Mill on Saturdays to cook up a doughy storm and the vibe is very much chilled-out-nibbling. Kids can peg it around the orchards while you kick back and consume the excellent cider-pizza pairing.
No-dig-gardener extraordinaire, Lara Honnor (also known as @wellywestcountry on Instagram) has created a gorgeous vibrant allotment in Chilthorne Domer, where she runs a gardening club for primary-aged children every Saturday.
Kids are busied with a 'to do list' for the day chalked up on board, ranging from essential gardening upkeep to crafty flower hammering, picking produce, cutting flowers and stripping petals. It's all very laid back and friendly and little ones often come away with a haul of veggies and beautiful blooms.
Based in their studio, The Aerial Attic in Street, Cirque de Silk offers a range of classes combining aerial arts with yoga, acrobatics, gymnastics, fitness and circus skills for kids, juniors and adults.
Youngsters learn how to wrap and knot their body around two lengths of fabric suspended in the air and rigged from a high point. The aerial silks class is the most popular children's class and always has a waiting list, so get in touch ASAP if your little one is interested in joining.
There are also parent, baby and toddler sessions plus summer holiday schools.
One of the largest aviation museum's in the world, Fleet Air Arm is home to a whopping 90 flying machines. Inside its vast exhibition halls you'll find Europe's biggest collection of naval aircraft, the first British Concorde (which you can climb inside and view the cockpit) and the chance to 'fly' by helicopter to the replica flight deck of the HMS Royal.
Kids can really get into character in the outdoor play area, which is based on the new HMS Queen Elizabeth aircraft carrier.
Discover the fascinating stories behind motoring history at Haynes International Motor museum. Housing the UK's largest collection of cars and motorbikes in 17 large exhibitions, amongst the gleaming bodywork you'll find cars from the earliest days of motoring right up to mega-powerful F1 beauties.
Learn how a car works, Paint a Mini, take on the Top Trumps trail, mess around at the outdoor playground and whizz around on coin-operated go-karts!
This magnificent South Somerset estate is surrounded by 30 acres of award-winning gardens. Seek out swing chairs, spot free range ducks and chickens and marvel at beautiful blooms – petal-tastic times to visit are February Snowdrop Weekends, Crocus Week (early March), the Tulip Extravaganza (mid-April-mid-May) and July for the Spectacular Sweet Peas.
Try and time your visit to see the Centenary Fountain in the 'Mermaid Pond'. At around 48m, it's the highest powered fountain in the country and is turned on at noon, 1.30pm and 3pm for 15 minutes each time (weather permitting). If the wind's blowing in the right direction, kids will love running in and out of the spray.
Set in 72 acres of stunning South Somerset countryside, Ferne Animal Sanctuary is home to over 300 free-roaming, rescued animals. Sheep, cattle, goats, pigs, horses, ponies, donkeys, rabbits, guinea pigs, chipmunks, ferrets, chinchillas, chickens and birds all live onsite although as they're all free to go about their business, it's not a guarantee you'll see them all in one day. With a cafe on site, trails, activities and a play area for youngsters, it's a great family day out.
This disused 19th century reservoir is now a local nature reserve and a fantastic site for bird watching, walking, wildflower meadows and exploring nature.
Special activities often run through school holidays and there is a small woodland play area for kids.
Flip Out Somerset is a gigantic indoor adventure park, just off J26 of the M5. Inside is packed with exciting equipment such as battle-beams, a Tumble-Track, Ninja Obstacle course, Giant Inflatable, basketball lanes, a state of the art Interactive football court and huge foam pits.
There's also a dedicated area for under 6s, complemented by a soft play.
The stunning gardens of the luxury Newt Hotel are open to the public to explore. Membership buys you unlimited entry for a year, and to see the estate at different times of year along with the seasonal activities on offer, is well worth it.
Gazillions of apple varieties are arranged in a pretty Baroque-style maze, buggy-friendly paths lead off through ancient woodland to a bough-brushing serpentine treetop walkway and a natural wood playground awaits little legs. There's also a fascinating Story of Gardening museum, onsite eateries serving delicious homegrown food, plus wild swimming ponds to explore.
Tucked away in the rural village of Stoke St Gregory, in perfect willow-growing country – the Somerset Levels – is Coates English Willow & Wetlands Centre. The Coate family have been growing withies on the moors since 1819 and making baskets and willow charcoal for almost 50 years.
Check out the museum to spot willow curiosities and artefacts from 100 years ago or venture out into the grounds – there are 3 different paths you can choose. Themed Willow Sculpture Trails often take place during school holidays.
Some of my favourite memories as a child involve long bike rides on those excellent cycle paths you get in France. But where to find traffic-free routes for young pedalling enthusiasts closer to home? A section of The Stop Line Way – which used to be the old Great Western railway line – runs between Chard and Peasmarsh and is around 4.4 miles (although you can continue on towards Ilminster if you're feeling energetic).
Look for Chaffcombe Road on the way out of Chard (in the Ilminster direction) – a little way down the road, just before you get to the Angler's car park at the Reservoir, you'll find Touches Lane on your right.
Park at one of the laybys on Chaffcombe road near the Touches Lane turning, or Chard Reservoir and from there it's a short ride/push along a minor road to the cycle path.
South Somerset's world-class, contemporary arts centre, Hauser & Wirth is renowned for its innovative exhibitions and spectacular Piet Oudolf-designed garden. Located on Durslade Farm, family-friendly Hauser & Wirth offers a unique way to experience idyllic Somerset countryside and architecture.
The gallery and gardens are free to enter, but they do ask for a donation to their chosen charities and that you reserve a timeslot in advance.
31. Discover the legends that swirl around Cadbury Castle
Steeped in history and Arthurian legend, Cadbury Castle was allegedly King Arthur's military stronghold in the 6th century, and its associations with Camelot have been hotly debated over the years. The castle itself is long gone, but you can still see the defensive earthworks, plus stunning views from the earthen ramparts to Glastonbury Tor and the Somerset Levels.
This peaceful 20th century garden complements a 17th century, Grade 1* listed house. Around an acre and a half in size, it makes a very manageable potter around for little legs. Phyllis Reiss was the brains behind the Arts and Crafts style design here, characterised by 'rooms', of which there are 7 here, separated by walls, hedges, clipped topiary and mixed borders.
A leisurely stroll around the grounds will treat you to secluded lawns, a large pond, fountain, kitchen garden and arboretum.
This delightful narrow gauge railway runs along the the old Somerset and Dorset railway line and is privately operated by the Gartell family and their friends. It's only opened to the public on selected dates throughout the year, so check their website for the latest timetable and opening hours.
34. Gawp at tractors at Abbey Hill Steam Rally
Taking place annually just south of Yeovil, on the May Day Bank holiday weekend, this family day out is perfect for those with young vehicle enthusiasts! The rally features a range of vintage and classic vehicles including steam engines, tractors, cars, commercial vehicles, stationary engines and much more!
35. Ride a steam engine at Yeovil Railway Centre, Yeovil Junction
Choo choo fans should head over to Yeovil Railway Centre to ride on steam engine 'Lord Fisher' which chugs passengers along 1/3rd of a mile in South Somerset. There's also the chance to see steam engines being turned on a turntable and serviced, a model railway, miniature railway and special events (including Santa Specials) often run during school holidays. A great train-themed day out.
36. Nurture budding spiderpeople at Ready2Climb
Somerset's only dedicated climbing centre has a wide range of activities to suit all abilities. Their fun climbing zone consists of 14 auto-belay protected routes, a low level traversing wall and a 5m long slackline.
The best way to book for anyone over the age of five is online, although if you have an eager 4 year old, do get in touch with them beforehand to see if they can be accommodated.
37. Catch a show at the theatre
Matinees are the way forward with young kids and school holidays are a great time to introduce little ones to the theatre. The Brewhouse is Taunton's largest theatre and arts centre, presenting an excellent programme of performance year-round. You can see all sorts – from live music to dance, comedy, family shows and exhibitions all year round.
The Octagon Theatre in Yeovil is South Somerset's biggest theatre, offering everything from music, comedy, and drama to family entertainment, musicals and pantomimes.
Pin Things to do in South Somerset with kids
Read more:
Places to visit in Somerset: best attractions
Gorgeous Somerset Gardens you have to visit
Best cafes in Somerset for brunch
Family-friendly
South Somerset
Things to do