If you're looking for ways to entertain the kiddos this October half term in Somerset, I've put together a bumper list of family-friendly activities! From spooky-licious Halloween trails to pumpkin picking, train riding, theatre shows and awesome autumn walks, there's tons of activities to keep kids entertained all over the county.
Half term in Somerset
Pumpkin picking
One of autumn's most delightful activities, pumpkin picking is fast becoming an October tradition in the UK. Whether you're doing it for the 'gram, prefer plucking your own gourd fresh from the soil or just love getting into the spirit of Halloween, I've rounded up the best places to go pumpkin picking in Somerset.
Half term in Somerset Halloween fun
Festival of the Moon at Wells Cathedral (12 October – 3 November)
This autumn, Wells Cathedral is hosting a spellbinding festival to celebrate the visit of Luke Jerram's spectacular touring artwork: Museum of the Moon. A whole constellation of activities and events, including live shows, music, school displays and tours, will be on offer throughout the Moon's residency.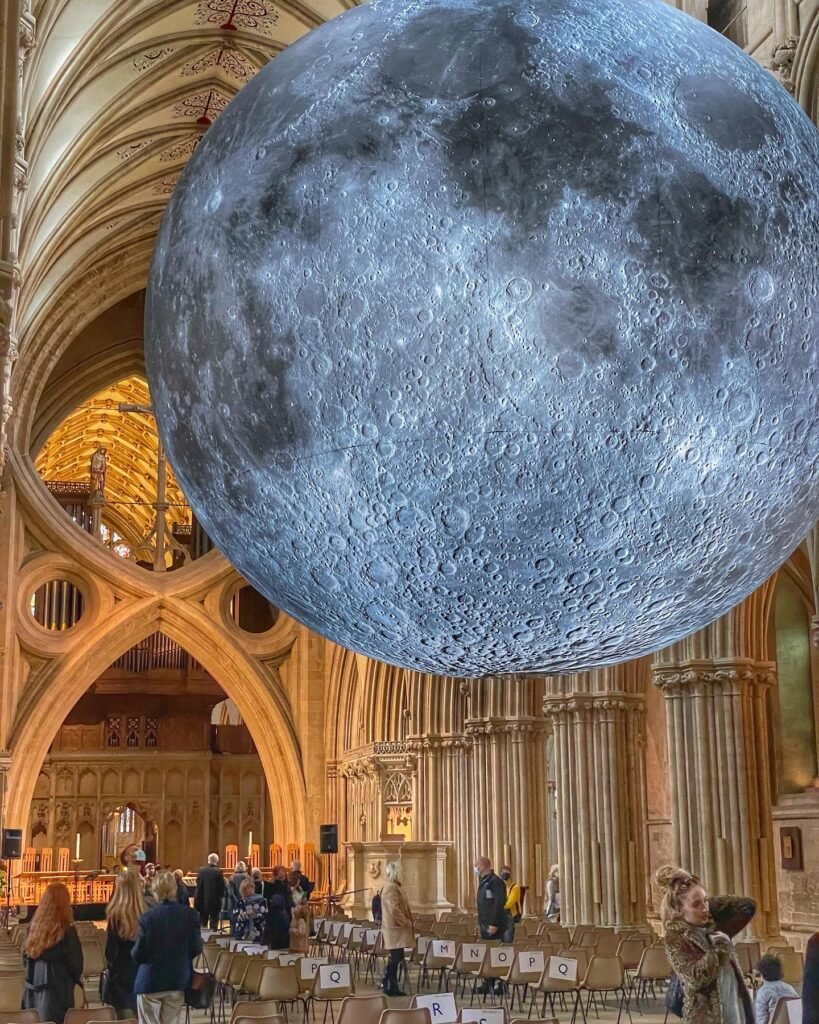 Test your map reading skills and explore the hidden treasures of the medieval, moated Bishop's Palace and Gardens. Solve tricky riddles to earn yourself a prize!
Marston Park Pumpkin Party (30 October)
'Spot the Pumpkin' trail in the ancient woodland, followed by a wicked party in The Hideout!
There are thrills to be had around every corner as you journey through the woods. Boogie on down to Halloween tunes from DJ Nina LoVe and get creative with Raku pottery bats, pumpkins to decorate and glitter makeup to glam up that fancy dress! Hungry? There'll be devilishly delicious eats, including warming soups, jacket potatoes, homemade cakes, toffee apples and candy floss to tuck into.
American Museum & Gardens, near Bath (23-31 October)
Celebrate Halloween American-style at this beautiful manor house just outside Bath. Explore the gardens, parkland and children's play area, have a go at Halloween craft activities, pick up sweets at the trick or treat station and marvel at the fancy-dress parade (at 11am or 3pm on Saturdays 23 & 30 and Sundays 24 & 31 October) – best-costumed visitors in spooky fancy dress will be in the running for a prize!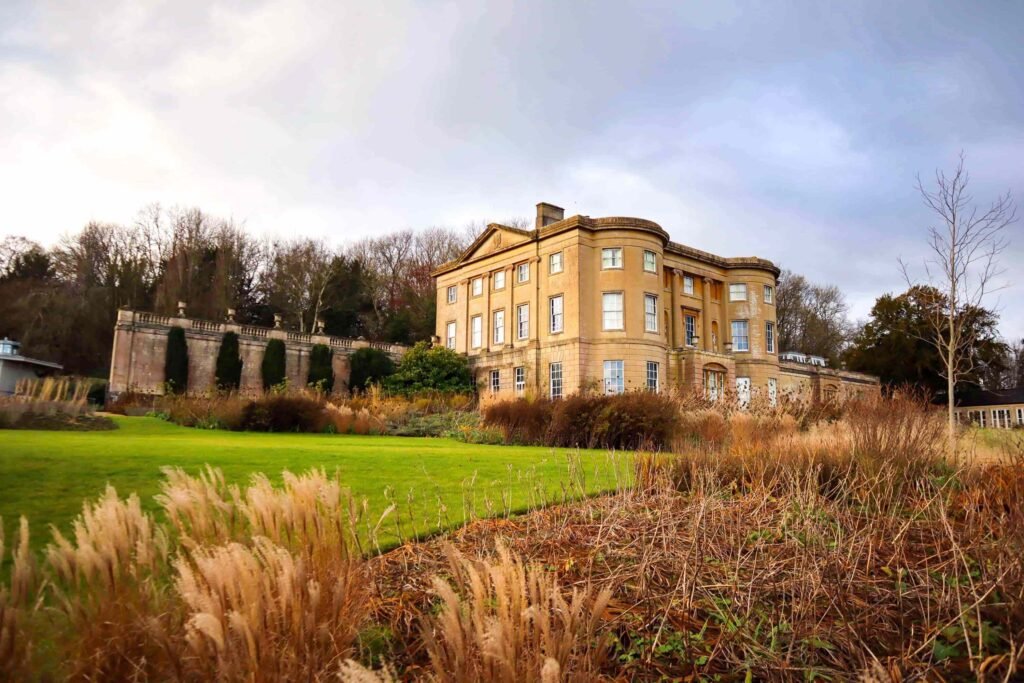 Join in with this light-up Jack O'Lantern workshop for kids at 2.30pm in the gallery at Great Bow Wharf in Langport. £10 per child.
Ilminster's brand new soft play for under 8 year olds will be running six fun-filled spooky soft play sessions over the Halloween weekend. Sessions run from 10-12, 1-3, 4-6pm and include a spooky cupcake on arrival, Halloween activity packs, photo wall, and two hours in the soft play. Make little'uns don their scariest costume for a best dressed competition!
Dino Day (24 Oct) and Halloween After Dark (29-31 Oct), The Museum of Somerset, Taunton
Celebrate Dino Day at The Museum of Somerset with dino crafts, a dino trail and an encounter with 'Titch' the animatronic T-Rex! There's also lighthearted Storytelling with Kristina Stephenson, author of the Sir Charlie Stinky Socks books.
For a spookylicious way to bring in Halloween, head to the museum after dark. On arrival, each child will make a lantern to illuminate their way around the museum, as they collect the words to unlock the magic treasure.
Discover what's lurking in the woods at Lytes Cary – be they witches, ghosts, or evil spirits? To make sure you are going in the right direction, seek out the hidden pumpkins and answer the question. Homemade pumpkin soup will be available in the tea room.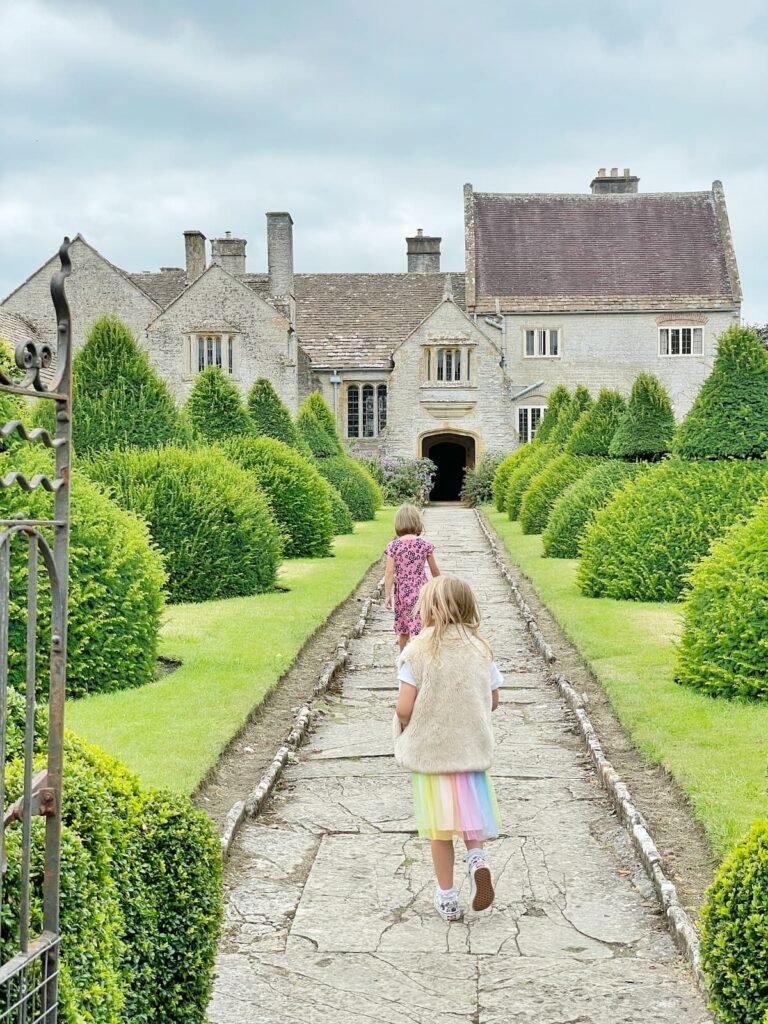 Mini Roamer's (2-5 years) Halloween (Half Term) Morning Session (29 October)
Listen to the much-loved Julia Donaldson story, Room On The Broom around the campfire with your little people. Sessions include outdoors Halloween activities, hot/cold drinks and snacks.
ROAM family 'Spooky Halloween' Woodland Experience (30 October)
Enter the weird and wonderful woodland of Dillington Estate for some spooky Halloween activities! Follow the Halloween Trail to unlock a prize, carve a Pumpkin and eat ghostly marshmallows. Visitors will also have access to our permanent activities such as rope and tyre swings, log-stacle course, slack line and mud kitchens. £8.50 per person, includes hot soup and crusty bread.
Halloween at Hestercombe (23-31 October)
This spooky season, Hestercombe has a frightfully fantastic array of activities to keep little witches and wizards mystically entertained.
Dare to venture into the woods for the Barmy Bats trail, meet creepy crawlies, take a spooky science masterclass and create a whacky wand, hear scary storytelling (book on arrival for this one) and make your own horrifying concoction in the Potion Room.
Halloween at Wookey Hole (23-31 October)
There's no spookier time of year to visit the Witch of Wookey than Halloween! See the witch mixing potions in her haunted grotto, watch a Halloween circus show, check out the creepy, crazy mirrors and the show caves lit up in all their glory. Have a go at Adventure golf, look out for the ghostbuster pottering about, and expect plenty of eerie adventures around every corner!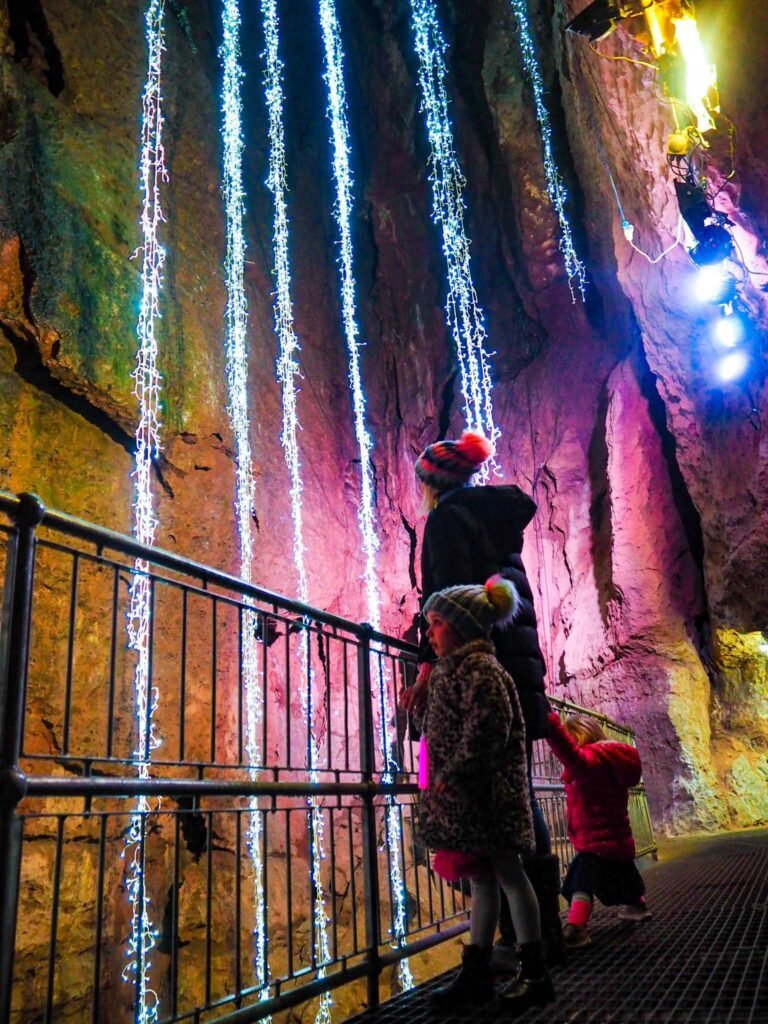 Spookynoon tea and Halloween Trail, Haselbury Mill (24-31 October)
Dare to follow the spine-chilling trail around the haunted grounds (NB it's quite short!), then tuck into a gruesome afternoon tea in the cackling witch's dungeon.
Adult £15 & Child £7.50 – booking is essential, call 01460 77095.
The woods of Yeovil Country Park are going to be spookified from 11am on 29 October! Keep your eye on the Facebook page for more details…
Potent Potions & Curious Cures, No. 1 Royal Crescent Museum, Bath (26 October)
Concoct some curious cures inspired by the questionable – and often deadly – medicines and remedies of the 18th century in this 30-minute session.
This activity will be separate to a visit to the museum – your ticket does not include a Tour of No.1 Royal Crescent.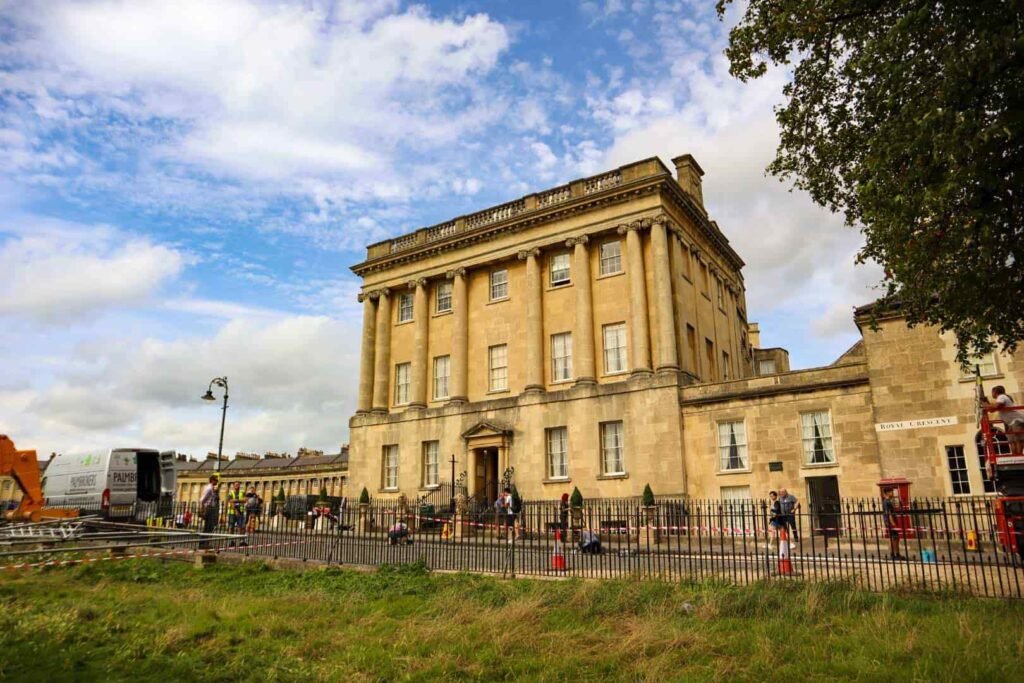 Spooky stories, Creepy Creatures and torchlit tours at Beckford Tower, Bath (23-31 October)
Make a twilight visit to the Tower for an evening of spooky events! Snuggle down in the Crimson Drawing Room for an evening of spooky stories (5.30pm -6pm and 6.30pm -7pm) inspired by Beckford's love for gothic tales.
Visit the cemetery that was once William Beckford's garden and search for creepy creatures hidden away, then join in with the animals for a wiggly, slithery dance!
Over 12s can visit the Tower after dark for a torchlit tour of the cemetery, then travel up the spiral staircase to take in the dazzling lights of Bath.
Tickets are free, but pre-booking is recommended. One adult per child. Adults do not need to book a ticket.
Halloween Trail at The Holburne, Bath (23-31 October)
Explore the Holburne is a ghoulish new way! Uncover the hidden ghost stories within the museum's historic building. Trails are available to purchase from the front desk for £1 per person.
Bath Museums Week (23-31 October)
From a mysterious medicine hunt, to Halloween Trails, creepy creatures and mystical potions to giant boot collages, heritage train rides and mask crafting, there are all kinds of fun activities taking place at Bath Museums during half term week. See their website for more details…
Prior Park Halloween Trail, Bath (25-29 October)
An eerie Halloween trail has been placed around the beautiful grounds of The National Trust's Prior Park. Seek out 8 bats to create a creepy image and win a mystery prize from the Halloween hub. Trails cost £2 each.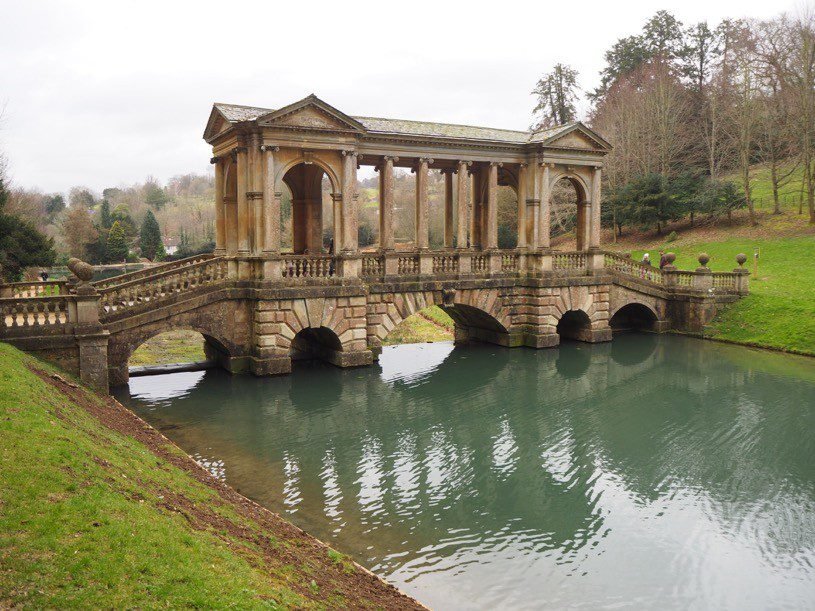 Halloween Steam rides at Heritage Railway Station, Midsomer Norton South (31 October)
Complete a Halloween trail and hop on an atmospheric Halloween Steam Train ride at Midsomer Norton on October 31st. Trains depart at 11am, 12:10, 13:40 and 14:50 and will be hauled by 5459 Austin 1. Accompanied children aged 16 and under in Halloween costume travel free!
Allhallowtide at Barrington Court, Ilminster (23-31 October)
Celebrate Allhallowtide, a time rich in autumn tales of mystery and magic. Join the search for the eerie hinky punks or pay your respects to the apple tree man and help gather in the harvest.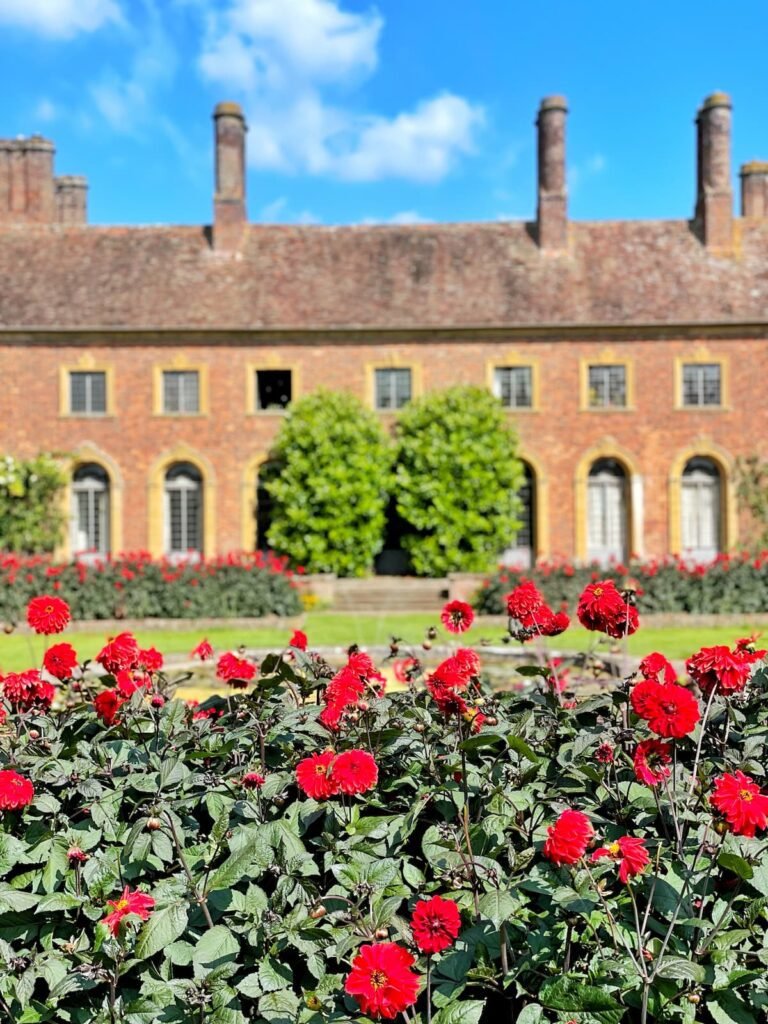 Dunster Castle school of magic: Herbology trail (16-31 October)
The National Trust's Dunster Castle school of Magic is in trouble – ten professors have gone on study leave, leaving young visiting wizards to save the day! If you succeed, you will earn your diploma in Herbology…
Halloween Maize Maze, The Toy Barn, Sherborne (22 October – 2 November)
Technically Dorset, but close to the Somerset border, The Toy Barn just outside Sherborne is running a Halloween Maize Maze this half herm. Find the pumpkin patch in the maze so you can take one home, seek out the Spider Turret and Bat Bridge and complete some fact sheets about creepy crawlies!
Kids also have access to the outdoor play equipment and the go-kart track.

Creative activities this half term in Somerset
Drawing with Rob, Octagon Theatre, Yeovil Literary Festival (28 October)
Author, illustrator and draw along genius Rob Biddulph helped everyone (our family included!) get through lockdown with his inspiring #DrawwithRob videos. Find out all about Rob's journey from budding artist to award-winning author and Guinness world record holder, hear all about his latest books and do some drawing yourself!
Crafts at Glastonbury Abbey (25 & 27 October)
Make an animal mask (27 October) or pipe cleaner spider (25 October) in the grounds of Glastonbury Abbey from 11am-1pm. Activity packs cost £2.50. Admission to the abbey is free for children until the end of October 2021.
Somerset half term history and heritage
Magnificent Minerva Trail, Roman Baths (23-31 October)
Visit the spectacular Roman Baths and discover more about Minerva, the goddess of wisdom and warfare, with this special trail. Kids will get to make a helmet using card and crayons, included in museum entry.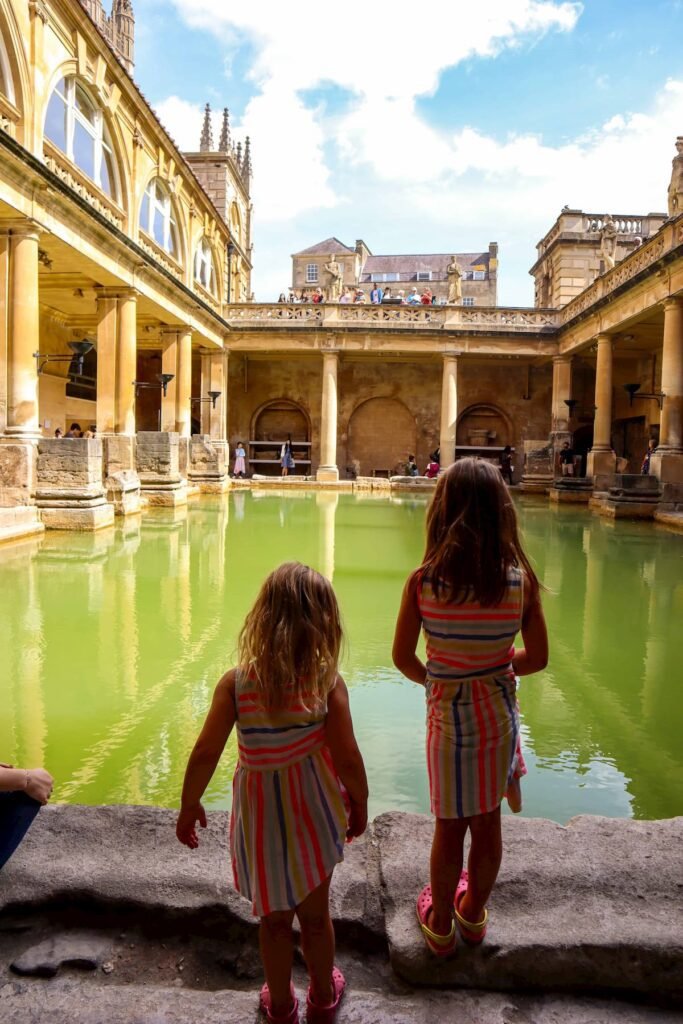 East Somerset Miniature Railway (20 & 27 October)
Take the kids for a pootle about on a miniature train! All potential running times for the pint-sized East Somerset miniature railway are listed on the website and subject to confirmation on the day. £1 fare per person, payable on the day, weather dependent.
History Tellers, Fleet Air Arm Museum (27-29 October)
Discover the amazing tales and unbelievable achievements of people and events in the Fleet Air Arm history with Abs and Alex of the History Tellers. They'll be looking at the daring days of first flights, the most terrifying jobs in aviation history, planes that spookily flew themselves for miles with no-one at the controls plus real unexplained spine-tingling tales.
The Gartell Light Railway (24 October)
This delightful narrow gauge railway in South Somerset is privately operated by the Gartell family and their friends and only opened to the public on selected dates throughout the year. This October, the railway will open on 24 October.
Haynes International Motor Museum (22-31 October)
Uncover the fascinating stories, sights and sounds behind the history of motoring in themed exhibitions; explore the largest collection of cars in the UK and get up close to hundreds of vehicles including horseless carriages, supercars, Formula 1s and Ferraris.
This October half term, there's a new family trail 'Shrink Me!' – meet David Hayward and hear him talk about how he makes his iconic scale models (10am-2pm, 26 & 28 October). 
See the 1903 Type L Darracq put through her paces in The Paddock and find out from her mechanic, what it's like to drive a car over a hundred years old.
Visitors can also Paint a Mini, do some brass rubbings, race around the outside playground; have a go on coin-operated go-karts, interactive garage and mini road system.
Somerset half term Theatre
Wind in the Willows, David Hall, South Petherton (28 October)
Join Ratty, Mole, Badger and irrepressible Mr Toad on their adventures. GreenMatthews use music, song, light and sound to bring this timeless tale to life using traditional English folk melodies set to lyrics.
Suitable for children over 8 years. Tickets: £13 Adults / £9 Children /£36 Family 2+2
Shark in the Park, Brewhouse Theatre, Taunton (24-25 October)
Featuring all three of Nick Sharratt's 'Shark in the Park' Series – Shark in the Park, Shark in the Dark and Shark in the Park on a Windy Day – this fin-tastic, family musical follows Timothy Pope (and his telescope) on three exciting adventures.
Comedy Club 4 Kids, Brewhouse Theatre, Taunton (26 October)
Just like a normal comedy club, but for kids! Featuring the best stand-ups and sketch acts from the international circuit, for a family audience.
The Selfish Giant, Brewhouse Theatre, Taunton (31 October)
Inspired by Oscar Wilde's children's story 'The Selfish Giant', Bristol's two leading family theatre experts are combining forces to explore an unusual friendship through powerful storytelling, captivating puppetry, beautiful design, enchanting music and a touch of magic.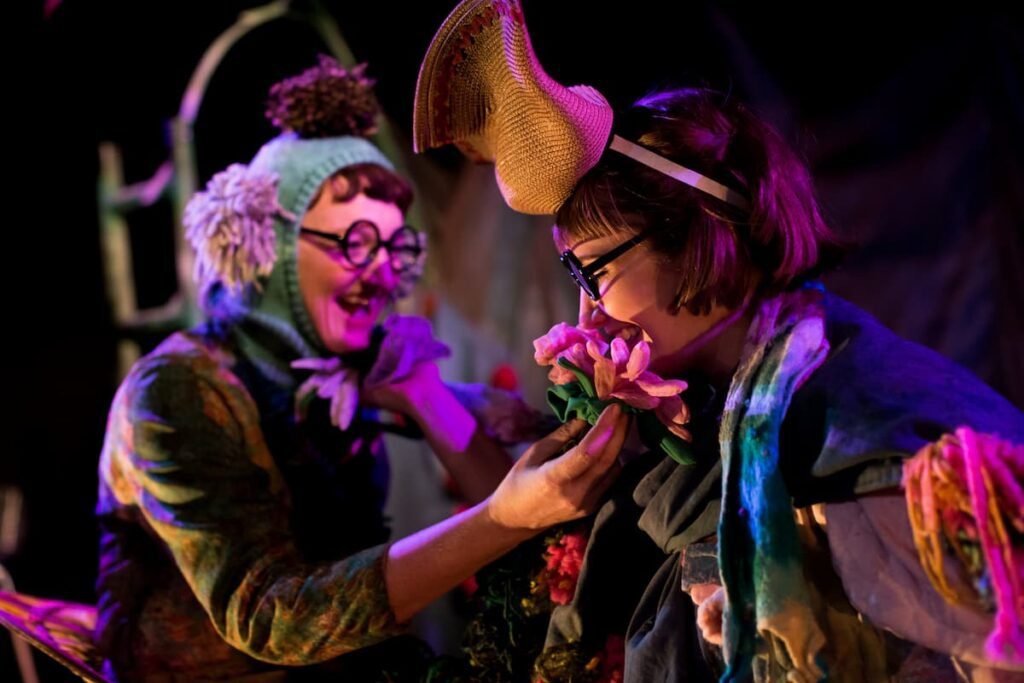 Jay Foreman's Disgusting Songs for revolting Children (and grown-ups) (29 October)
Laugh your way through this devilishly cheeky hour of songs, poems and comedy for children of all ages. This family-friendly show regularly sells out its entire runs at the Edinburgh Festival Fringe.
Somerset half term autumn walks
This beautiful nature reserve is on the site of a former Victorian estate. The lakes and woodland, once part of a formal garden, now provide a range of habitats for wild birds, animals and plants – see circular route map.
Autumn colour at Forde Abbey (until 31 October)
Enjoy the fresh air and open space of the gardens in kaleidoscopic colour and look out for the giant pumpkins and array of Autumn gourds on display in the historic kitchen garden.
Forde Abbey's house, garden, plant nursery and coffee shop are open.
Autumn half-term ROAM rangers, (25-28 October)
ROAM is an outdoor learning facility based on the Dillington Estate Office and Farms, Whitelackington on the outskirts of Ilminster in Somerset. Leave your 5-11 year olds to explore and enjoy the woods for these 3 hour sessions – along with the rope swings, slack-line, mud kitchen, Log-stacle Course and water wall, there will be den building, marshmallow cooking, crafting, art and exploring the woodland (depending on the weather).
For family walks with a difference, try the Somerset Space Walk along the Bridgwater to Taunton Canal. Start at the Фsun' at Higher Maunsel Lock and walk along the towpath in either direction to find the planets in their orbits. This true scale model will fascinate kids and adults alike. See website for further details.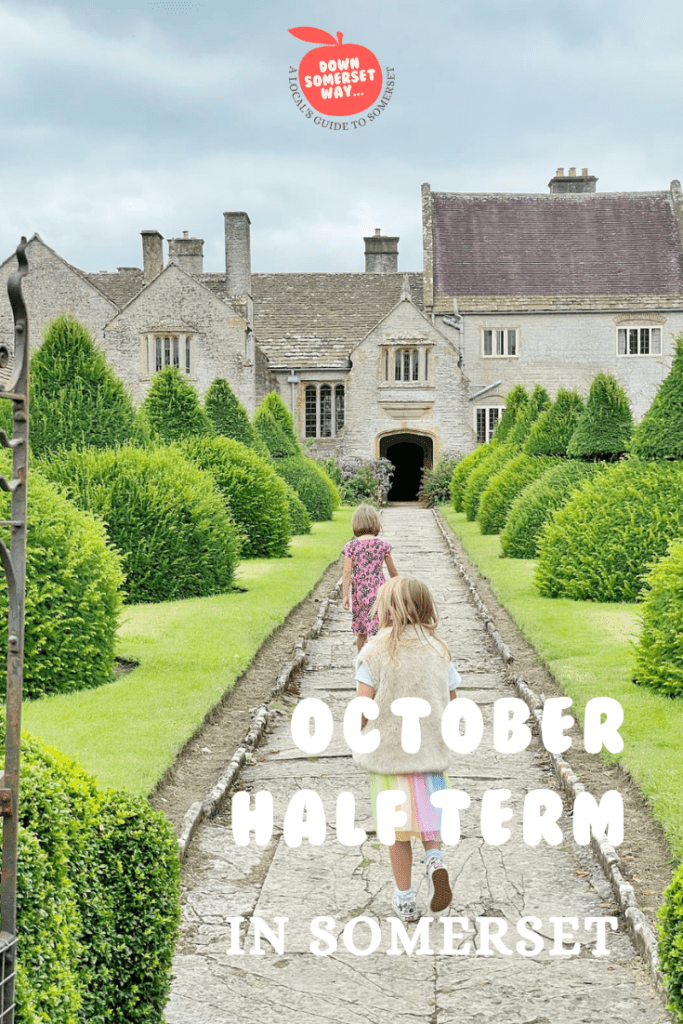 Read more:
Local fireworks displays and bonfire nights in Somerset
Where to find the best pumpkin picking in Somerset
School holidays
Things to do
What's on